Landscape Services in Camp Verde, AZ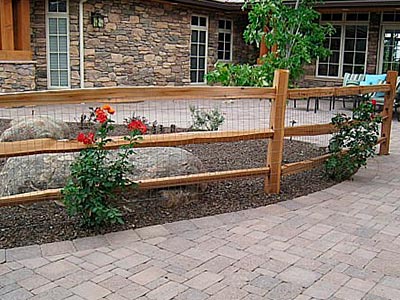 The beauty and sustainability of your landscape depend on various aspects, and we at Autumn Blaze Construction are here to help with all your landscaping requirements. We provide comprehensive solutions that include everything from landscape lighting and drainage to water feature design and installation in Camp Verde, AZ.


Landscape Lighting
Outdoor lighting is ideal for transforming your exterior areas into safe and appealing relaxation and entertainment areas after dark. The only way you can enjoy your yard spaces in the evening and night hours is to ensure that it has adequate illumination. We provide customized landscape lighting solutions to clients throughout the region. Our team will plan your outdoor lighting features to meet your vision and expectations.

On-site supervisors ensure that the crew completes the yard lighting installation in line with the plans and the highest quality standards. We know that too many yard lights can increase your utility bills. A simple way to enjoy your backyard after dark is to install low-voltage outdoor lights and fixtures. We recommend that you use LED fittings as they are 80% more energy-efficient than regular halogen bulbs.

They emit more illumination and last for up to 50,000 hours. We design outdoor lighting installations that meet your aesthetic and functional requirements. Our experts provide their inputs and use their creativity to ensure that your outdoor spaces look perfectly balanced and appealing while being energy-efficient and cost-efficient to maintain. This approach provides you with an excellent return on investment.


Drainage
We have the experience and skills to install new or extend or upgrade existing landscape drainage systems. Our team can design features that will place your structure's rainwater runoff system and gutter downspouts away from the foundation and basement areas. If you require landscape drainpipes for a new landscape, the team will survey the available space and recommend cost-effective plans.

The designs we develop for you will be tailored to meet your needs. We can install French drains, area drains, and channel drains, depending on the landscape's layout. In combination, these drainage systems help channel water away from masonry elements and features such as driveways, walkways, pathways, and fire feature zones.

If you have noticed water pooling in your garden or lawns, we will assess the existing drainage system and recommend the best solutions to solve the problem. Our company handles all types of big and small drainage system design, and installation works skillfully and expertly.


Water Features
The water element adds serenity to your landscape and uplifts your home's appeal and value. We can create exotic or straightforward rock streams, waterfalls, and fountains on your residential or commercial property. While some water feature installations are part of start-to-end landscape projects, we also design and install fountains and waterfalls in existing yards and gardens. Some of the water features we can create and install for you include:


Ponds
Steams
Fountains
Waterfalls
Pondless waterfalls
Bubbling boulders
Other

Regardless of the types of water features you want, we have the skills, experience, creativity, and resources to design something unique and attractive for you. We maintain high quality at competitive pricing and plan water features perfect for your needs. If you are looking for high-grade landscape lighting, drainage, and water features, you are at the right place.

At Autumn Blaze Construction, LLC, we cater to clients in and around Camp Verde, AZ, offering customized landscaping and hardscaping solutions that provide true value. For additional information, please call us at this number - 928-710-4210 or drop us a line through this Online Form, and we will contact you shortly to get a better understanding of your requirements.