Best Hardscaping Ideas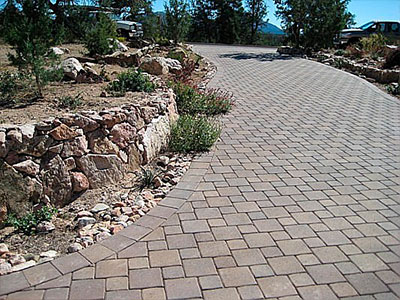 Hardscaping has emerged as a transformative art in landscape design space that blends functional elements with aesthetic beauty. The juxtaposition of soft and hard elements in outdoor spaces creates a harmonious balance that elevates the overall ambiance.

From captivating paver patios to inviting fire pits, versatile retaining walls, and the ultimate outdoor BBQ retreats, Autumn Blaze Construction, LLC provides various hardscaping solutions. Here is a look at what these involve and how they can turn ordinary spaces into extraordinary outdoor sanctuaries.


Paver Patios - Paver patios are the epitome of sophistication, offering a versatile canvas to craft your outdoor haven. With various paver types, colors, and patterns, you can create a patio that seamlessly aligns with your design vision and complements the surrounding landscape. From rustic charm to contemporary minimalism, paver patios reflect your style. This level surface extends your indoor living space, ensuring comfort and accessibility, making them ideal for hosting gatherings or simply unwinding in the fresh air.


Fire Pits - A fire pit adds an element of enchantment to any outdoor setting, evoking feelings of warmth, intimacy, and togetherness. Whether a rustic stone enclosure or a sleek modern design, fire pits become the focal point of gatherings, encouraging conversations and shared moments. Fire pits extend the usability of outdoor spaces beyond the warm months, allowing you to relish the outdoors even during chilly evenings. The crackling flames create an inviting ambiance, casting a captivating glow that transforms the surroundings into a serene retreat.


Retaining Walls - These walls are not just about preventing soil erosion; they are architectural marvels that add a vertical dimension to your landscape. Whether employed to level uneven terrain or create terraced gardens, these walls imbue the landscape with sophistication and artistry. Integrating planters or seating elements into retaining walls enhances their functionality and visual appeal. These walls provide convenient seating options for quiet contemplation or casual conversations.


Outdoor BBQs - Outdoor BBQ areas are a testament to the fusion of gastronomic delight and design prowess. These spaces are equipped with all the amenities required for culinary extravaganzas, from grills and prep counters to sinks and storage. The outdoor setting adds a refreshing twist to the dining experience. Whether hosting a summer soirée or a casual weekend cookout, these spaces encourage interactions and memorable moments. The aroma of sizzling delicacies becomes the backdrop to laughter and camaraderie.
Crafting Unforgettable Outdoor Spaces with Custom Hardscapes
The allure of hardscaping lies in its ability to merge human creativity with the natural world, resulting in spaces that resonate with beauty and purpose. With each carefully chosen element, you craft an outdoor narrative that tells the story of your lifestyle, preferences, and aspirations. Know that the best hardscaping ideas seamlessly integrate design, functionality, and the unending charm of the great outdoors.

For information on our pavers and hardscaping services, call Autumn Blaze Construction, LLC at 928-710-4210 or email us through this Online Form. We provide custom design and installation of residential and commercial hardscapes.